3 Day Auction! Day 3 Sunday May 20 Farm Primitives*Country Collectables*Toys DeKalb IL

                    Day 3 of 3-DAY ABSOLUTE NO RESERVE ESTATE AUCTION
In order to settle the Estate of Russell "Russ" Roland, The Following Items Will Be Sold To The Highest Bidder At No Reserve, at the Roland Family Farm, 6430 South Malta Road, DeKalb,Illinois. Located 2 miles west of the intersection of Annie Glidden Road and South Malta Road. Plenty of off road parking for trucks and trailers. 3 Motels located 3 miles from Auction Site.
ITEMS SELLING SUNDAY MAY 20TH  STARTING AT 11:00 A.M.
  *ANTIQUE & PRIMITIVE FURNITURE & COUNTRY COLLECTIBLES FROM THIS 100 YEAR FAMILY ESTATE*
Primitive Pine Drop Leaf Table; Pine Cupboard; East Lake Style Parlor Lamp Table; Curved Glass Display Hutch; East Lake Style Marble Top Dresser W/ Attached Mirror; Walnut Double Bed; Walnut Commode; Old Steamer Trunk; Primitive Pine Baby Cradle; Drop Front Secretary; Dry Sink; Vintage Sofa; Primitive "Paddle Style" Hand Corn Sheller; Wire Egg Basket; Buggy Seat; Primitive Wooden Wheel Barrow; Steam Club Plates; Set Of John Deere Plates; Royal Dalton And Hummel Figurines; Hoard Cove Tractor And Engine Books; Lots Of Original Manuals For Engines And Tractors; Tin Wind-Up Union Pacific Passenger Train; Baskets; Pictures; Vintage Bally "Hang Glider" Working Pinball Machine;  Collections Of Cherry Pitters, Apple Peelers, Cow Bells, Cups Saucers, Wooden Farm Hand Tools, Display Cases, Walnut, Oak, Pine Chairs And Rockers;
Farm Toys  Toys, Toys, Over 100 John Deere Toys, Many In Box, Original Cast Iron Trucks, Tractors Thresher Toys; Crocks, Jugs, Old Kitchenware, Large Collection Of Gas Engine Magazines; Other Old Books And Manuals. Several good Horse Buggies including 2 Doctors buggies 1 w/ folding top; 2 seat sleigh; 2 seat surrey with top and coach lamps; 2 seat surrey no top these have been used for many weddings around the Malta-Dekalb area; 10ft long buckboard, light, with interchangeable rear springs, family history put this wagon at over 140 years old.; fills and poles for 2 or single horse hitch.. All buggies in good usable shape. Large assortment of old US coins selling at 1:00 p.m. 1878-1922 silver dollars, Half, Quarters, Dimes, Nickels, and pennies, too many different types to list.
Auctioneers note: We will have all our tables loaded with these toys, country collectibles and farm primitives…we will run 2 sale rings at 1:00 p.m. Lunch on site by Cliff's donuts…..yummy!
*TERMS FOR AUCTION: Cash, Check, Credit Cards (With 3% Administrated Fee added to purchase) All items sold as-is, where-is. Not responsible for accidents injury or theft. No item removed until paid for. Any item bought must be paid for same day. Come ready to bid and buy!!
Almburg Auctioneering Inc., Malta, Il. Steve, Andrew, Adam, Eric. 815-739-3771.
Joel Prestegaard Auctions 815-761-7426.
 Auctioneers Note: Russ was well known as a top notch John Deere mechanic, machinist, Gas engine collector, great neighbor and friend. This will be one of those auctions you will not want to miss! Bring your trucks trailers and a friend!  Plan now on attending all 3 days!!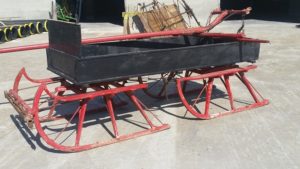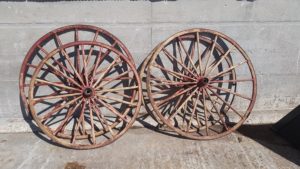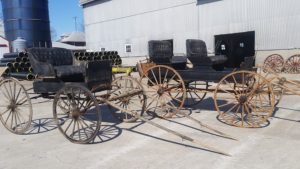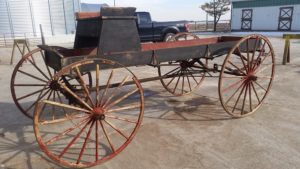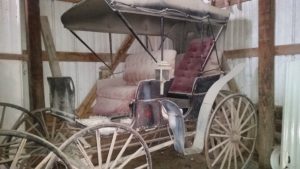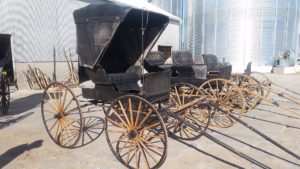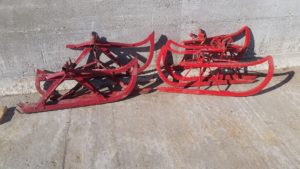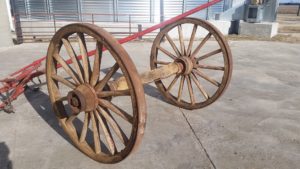 Estate of Russell "Russ" Roland