2 Day Huge Equipment, Shop, Nursery, Construction Retirement Auction June 28 & 29 Compton IL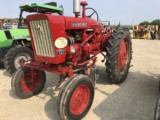 * 2-DAY * EQUIPMENT RETIREMENT AUCTION * 2-DAY *
* LARGE SHOP & TOOLS * CONSTRUCTION * NURSERY EQUIP.* TRACTORS
JUNE 28th and JUNE 29th STARTING AT 9:00 A.M. BOTH DAYS
Since we are retiring from our large nursery and grain farming, I will sell the following listed items at  Auction Spanning 2 Days. Just 2 Miles North of Compton, Illinois on Illinois Rt. 251 or 12.5 Miles South of Rochelle, Illinois on Illinois Rt. 251.  Preview Of All Items JUNE 26th-27th, 9am To 5pm.
ITEMS SELLING FRIDAY, JUNE 28TH
Shop Supplies, Storage & Shelving, New Parts: The following items will be sold at no reserve, inside the large storage building. Plenty of room to bring your trucks and trailers inside to load.
We will be selling in 2 sale rings part of the day on Friday. Many brand new parts for trucks, tractors, tillage and combines.tems such as filters; truck and trailer lights; air bags; air lines; brake shoes; oil air and fuel filters from NAPA, WIX, Cat, John Deere; Lots of new bearings for equipment, trailers; Farm Tillage parts; New disc blades, weights, chisel and ripper points, springs, roller chain,misc. JD planter parts, press wheels, coulters, Some Claas Combine parts. Farm equipment parts, 3rd arms; PTO shafts;Hyd valves; Lift arms; Hitch pins; Hyd cylinders; Lots of new Hyd hose and belts; Large parts room with 100's of smaller bins loaded with nuts, bolts, washers, pipe fittings, clamps, plastic fittings and other hardware items.These items will be tagged and sold in easy to carry plastic bins. We will have an outstanding amount of steel stackable shelving, stainless wire racking, pallet racking and storage bins, along with lots of file cabinets & other office equipment & so much more. Come Preview June 26-27…
Forklifts,  Farm & Truck tires: Several new ag tires; Lots used wagon and tillage tires and rims; Truck tires 22.5-24.5 all on budd rims; Several sets of aluminum budd rims; lots of steel truck rims; Several pick-up and 1 ton tires & rims; trailer tires and rims. Clark 6500 LP gas hard tire forklift, no brakes, side shift, 3 stage lift; Clark Diesel 4000 hard tire forklift, no brakes; Cat LP gas forklift 4000 runs and operates;
We will have several pallet loads of misc. parts and supplies sold by the pallet load. Items ranging from roto tillers, power washers; portable air compressors; electrical breakers, connectors, wire;
ITEMS SELLING SATURDAY JUNE 29TH PICTURES AND MORE COMPLETE DETAILS OF THESE NEWER AND LARGER ITEMS ARE LISTED ON OUR WEBSITE. GO TO www.almburgauctions.com
Farm & Nursery Tractors: New Holland 6640 MFWA tractor, open station, 3pt, PTO, won't turn off; 2029 hrs; IH Farmall Hi-crop 140 gas tractor with cult, runs & operates great paint good tires; IH Farmall Hi-Clear 100 tractor w/ 1 row cult, pto, hyd, nice little rare collector tractor; IH Farmall Super A, runs & operates great w/ cult; IH Super C w/ 2 row cult, pto, hyd, runs & operates; IH Super C w/ 2 row cult, runs & operates, pto doesn't work; MF 65 diesel tractor, 3pt, pto, runs & operates; Minniapolis Moline ZB Hi-Crop tractor, pto, hyd, used in tree orchard, has extra pto runs and operates never seen one before! MF165 diesel tractor, 3pt, pto runs & operates; MF 65 diesel tractor 3pt, pto, runs & operates; IH 450 gas tractor;Several John Deere 4×2 Gators; 2-Tree spades for skid steers; lots of Honda 4" water pumps; Several other trash pumps and some pto water pumps; Construction Equipment: John Deere 310SC Loader backhoe, open station, extendahoe 4 wheel drive, very good shape: Lull 644 HighLander II, forklift, 4 wheel drive, diesel, good condition, runs & operates; Komatsu D68p dozer, 12ft blade w/ tilt, 36" tracks, runs & operastes; Komatsu 65P dozer, 12ft blade w/ tilt, machine runs and moves forward and back only. Steering clutches need repair, also has hole in the radiator, Hyd work so you can load it; Vermeer BC2000 Chipper w/ tree grapple, new brakes and blades, Cummins diesel engine, runs and operates great; Vermeer T-600 trencher, Detroit diesel, 12ft dig, 11" wide, runs & operates great! 2- tile carts for rolls of plastic tile; Bobcat 1080B skid steer w. John Deere engine, this is a big one! Tires like new; Case 95XT skid steer, tires like new!
2- Case 85XT skid steers; 2-Hydramac 2250 Skid Steers, all sell w/ buckets. 1-Hydramac 2250 skid steer w/ stabilizers and tree spade, sells complete that way; Several skid steer attachment buckets, plates, grabers; Bobcat 974 skid steer with tracks added to wheels, has stabilizers and tree spade. Has a hyd drive motor issue on one side, sells as-is;Champion 710A road grader, 12ft blade, scarfiers; articulates, Cummins V-6 engine, runs & operates; Galion VO584A roller, Detroit engine, 84" roller, runs & operates; Thompson 6" Dewatering pump, Yanmar 3 cyl diesel engine, runs and pumps on trailer, this will get you wet hole emptied! 2000 Chevy 3500 truck w/ Knapheid steel utility box, mounted air compressor, 2wd, gas, auto. Rides & drives, good shop truck; Lots of steel culverts great for field entrances or driveways; several coils and sections of plastic tile; grain leg; 1997 Clement 22 ft steel dump trailer; several other van storage trailers.
Several smaller 3pt hitch items for nursery or orchard, disc, cultivators, trans planters etc.
**Auctioneers Note**All The Shop equipment, tools, supplies, construction equipment tractors, trailers And Attachments Are All Owned By The Muetze Family, No Consignments Here, And All Were Used In Their Large Grain And Nursery Operations. Bill is Retiring And All The Farms Have Been Rented Out So Everything Must Go! We Will Provide Free Loading of Items, sale day till 6:00 p.m, Sunday & Monday 8:00 a.m-2:00p.m.ONLY!
** The Auction Will Be Live On Site And Several Larger Items Will Be Sold on both days In Real Time On The Internet Thru Bid Caller Powered By Auction Time. You Can Bid and Buy Either Way, live on site or from the comfort of your home office, we encourage you to be registered to bid 48 hours prior to auction. On-Line Bidders can register on AuctionTime.com or Almburg Auctions.com **Mark Your Calendar Now!! Bring a Friend,  Truck, & Trailer. Join Us on this one of A Kind, 2-Day Auction. All must Go!
Auction terms: : 10% Buyer's Premium on all items sold. Cash, Check Credit Cards with a 3% convenience fee added to all charge card usage. *Any internet bidding thru Bid Caller will have a 16% Buyers Premium added to each item bought.** Buyer understands that any description given or written on the equipment is not guaranteed and will rely entirely on their own inspection. All the information we provide for this item such as Serial Numbers, Weights, Horsepower, Lift Capacities, etc.is taken from sources generally deemed to be accurate, but not guaranteed. Hour meter readings or mileages are unverified information and accuracy is not guaranteed in any way and is the winning bidder's responsibility to verify prior to purchase. We do not guarantee listing information but provide it for your assistance. Announcements made auction day take precedence over all other advertisement. All Items Settled For On Auction Day. Not Responsible For Accidents, Injury or Theft.
Poplar Farms,Inc; William Muetze Owners.
ALMBURG AUCTIONEERING, INC, MALTA, ILLINOIS
Steve 815-739-3703 Andrew 815-739-3771 Adam 815-739-1413 Auctioneers.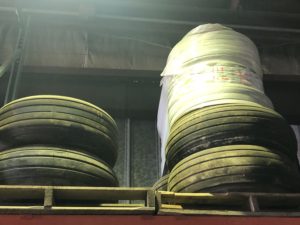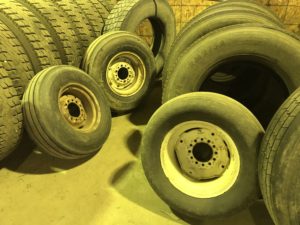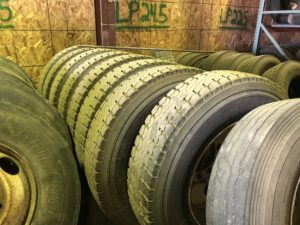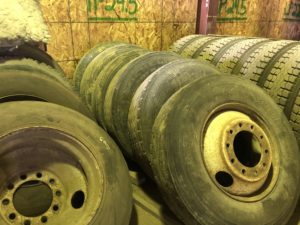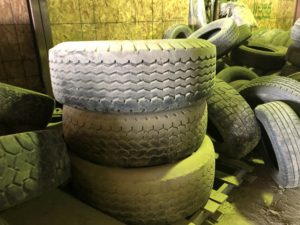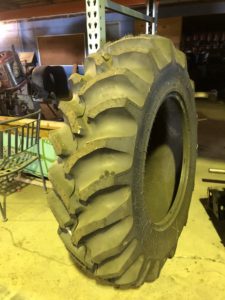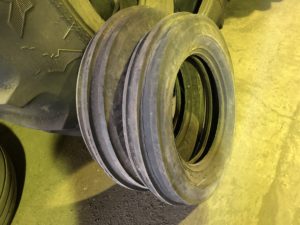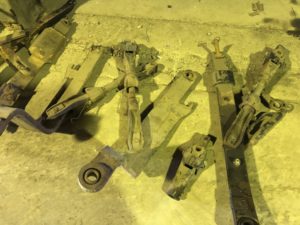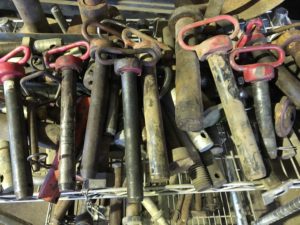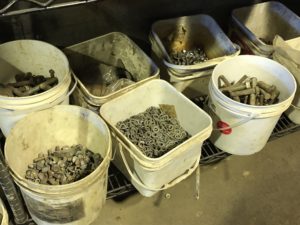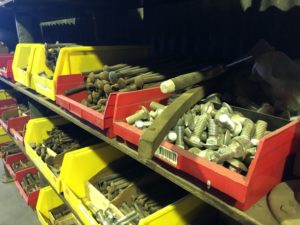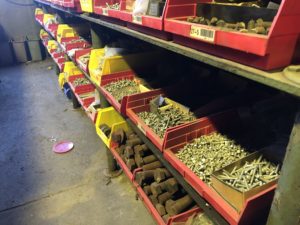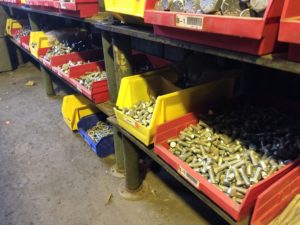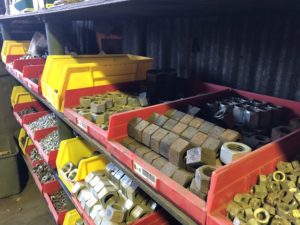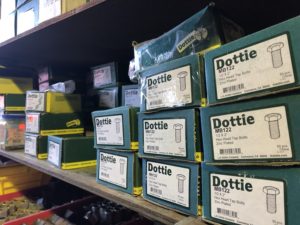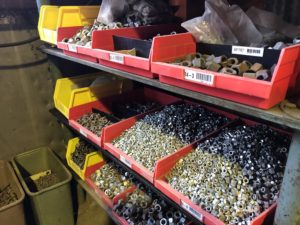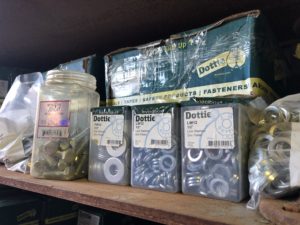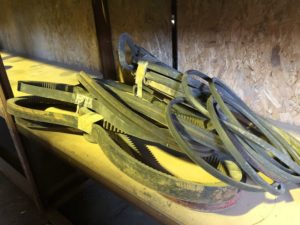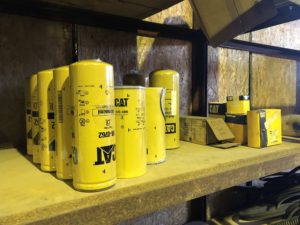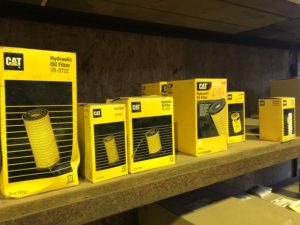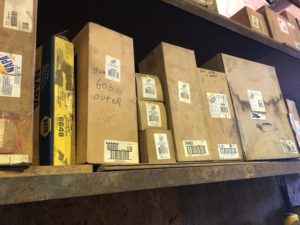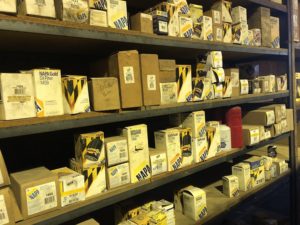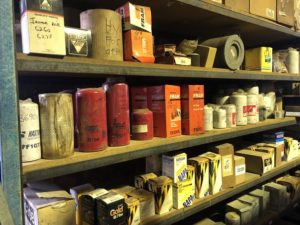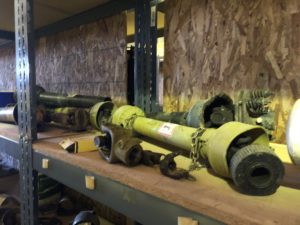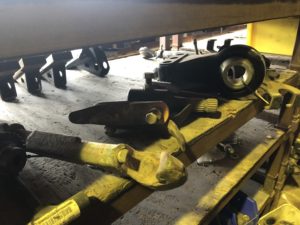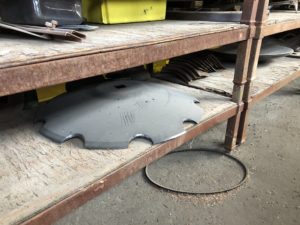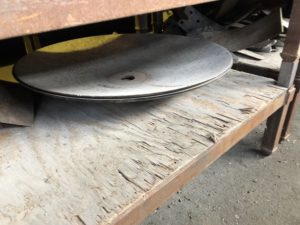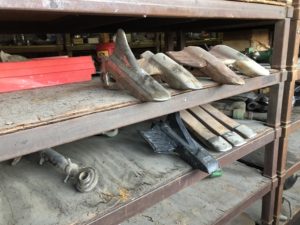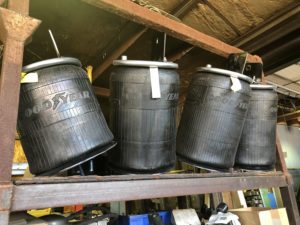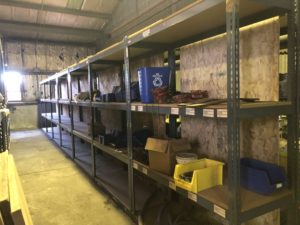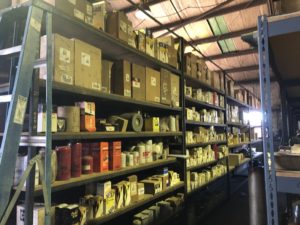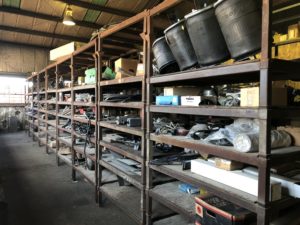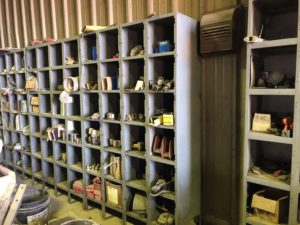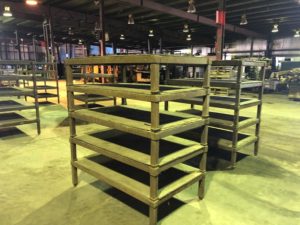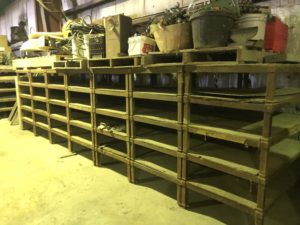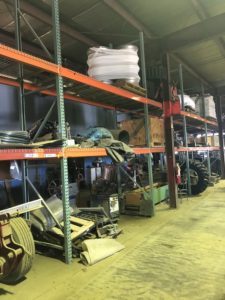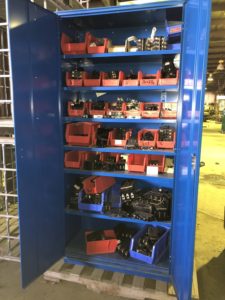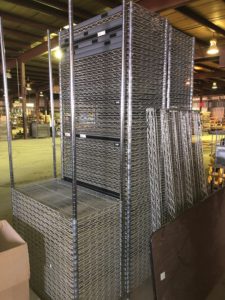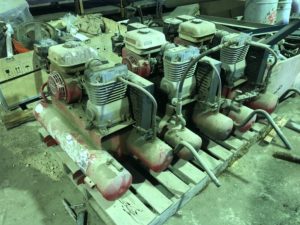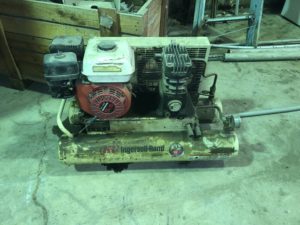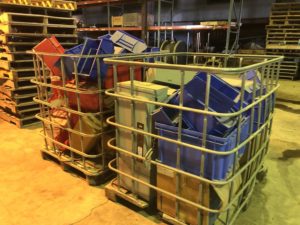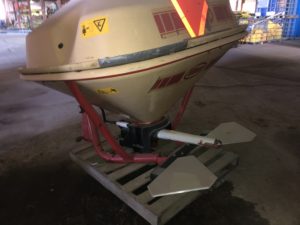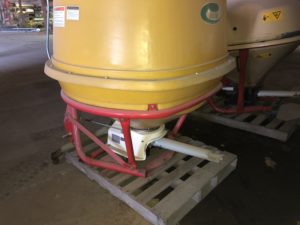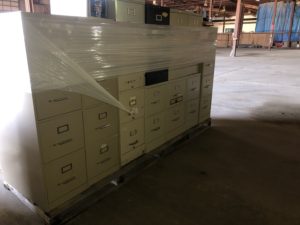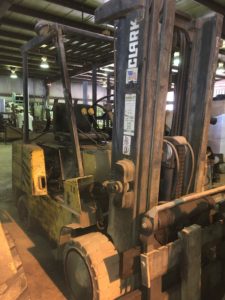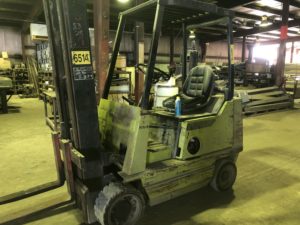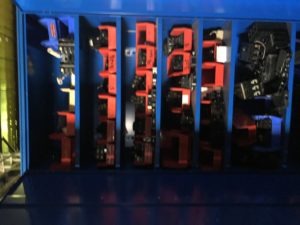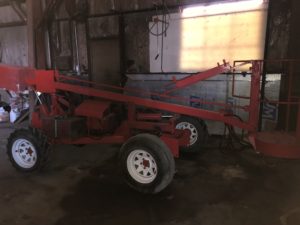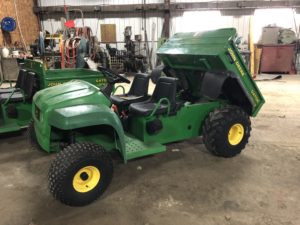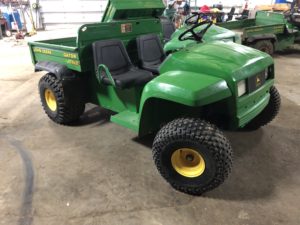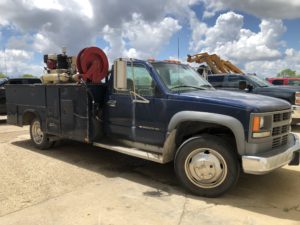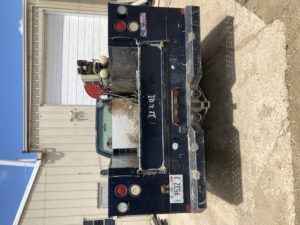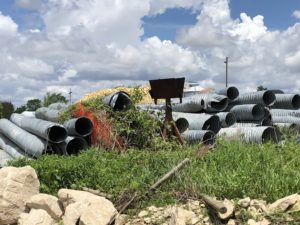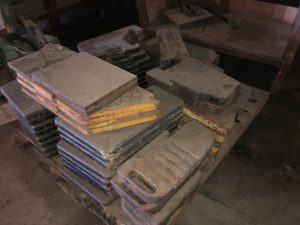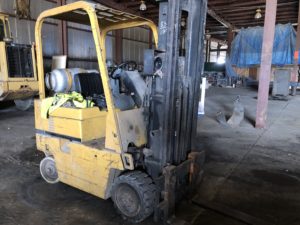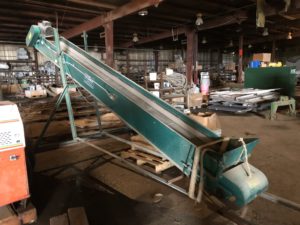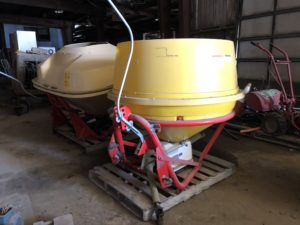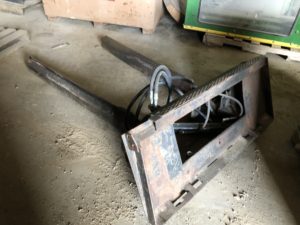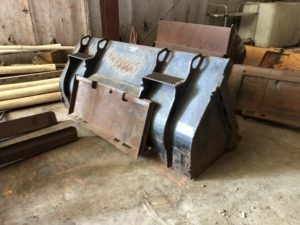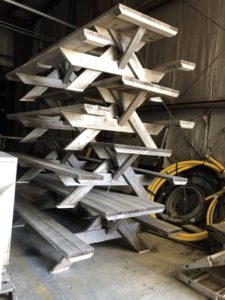 Saturdays Items Below: