Poplar farms and friends Auction postponed!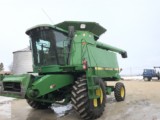 We have talked with the Muezte Family and our consignors and have decided to POSTPONE the Poplar Farms and Friends Auction on 3/28/2020 until further notice. We are doing whats asked of us by our President and local Governments not to host gatherings of 10 or more people. We will monitor the alerts, and in the future reschedule the Auction. Stay safe, stay healthy, May God bless all of you. ~Steve, Andrew, & Adam Almburg
Almburg Auctioneering Inc. Will Be Conducting A Consignment Sale Located At 907 State Rt. 251, Compton, IL. 12 miles south of Rochelle, Illinois or 12 miles North of Mendota, Illinois on Rt. 251.
* Tractors * Trucks* Farm Equipment * Tools * Lawn & Garden
▪ ** The time and opportunity is here now to clean out your sheds and yard, Turn it into cash in a day the auction way. Hauling available, forklifts standing by to unload at this great location. IF YOU WOULD LIKE TO ADD TO THIS AUCTION GIVE US A CALL NOW @815-739 3771. We will advertise your items free world-wide on the websites, facebook and google. Somebody out there wants to buy your stuff! Almburg Auctioneering, Malta, Il. Steve ,Andrew, Adam, Eric Almburg.
▪ The following items are on site and have already been consigned. Call James @ 630-675-3156, to stop by site and take a look. CONSTRUCTION EQUIPMENT; CAT D5H LGP DOZER W/ 13FT WAY BLADE, WIDE TRACK, GREAT RUNNING CONDITION; DEERE 85D EXCAVATOR LONG STICK, 24" BUCKET; YANMAR C50R RUBBER TRACK DUMP TRUCK W/ 7FT DUMP BOX, DIESEL RUNS GREAT; LOTS OF SKID STEER QUICK TACH ATTACHMENTS FROM FORKS TO AUGERS, ROCK BUCKETS, GRAPPLES ROOT RAKES & OTHERS; DEERE 762B 11 YARD ELEVATOR SCRAPER, RUNS & OPERATES GREAT; FARM EQUIP, TRACTORS, TRUCKS & TRAILERS: 5-HURLIMANN LOW HOUR DIESEL ORCHARD, LANDSCAPER TRACTORS FROM 45 TO 75 H.P. ALL 4X4 ALL RUNNING & OPERATING GREAT, SEVERAL W. FRONT 3PTS & PTO'S; 3-DEUTZ-ALLIS 4X4 DIESEL TRACTORS, 2-6275, 1-6260 MODELS; MF 165 DIESEL TRACTOR; 2002 INTERNATIONAL 9200i SEMI TRUCK, 10SP, ISM CUMMINGS MOTOR, 657K MILES, WET KIT, JUST OFF THE ROAD. 2000 CHEVY 3500 HOP TRUCK 2WD SELLING W/ 110 GAL AUX. FUEL TANK AND E12V PUMP & IR GAR POWERED AIR COMPRESSOR. TRUCK IS ROAD WORTHY, GREAT FOR FIELD SERVICE WORK; DIERZEN 55 TON 40FT TRIPLE AXLE LOW BOY TRAILER, BRAND NEW OAK 2" DECK, AIR RIDE, 25FT 102" WELL. 12" OUTRIGGERS, THIS IS A SUPER NICE ROADY READY TRAILER; SEVERAL OTHER TAG TRAILERS; 8, 48'-53' DRY VAN TRAILERS W/ TITLES FOR STORAGE; 4 28' SINGLE AXLE DRY VAN TRAILERS W/ TITLE FOR STORAGE; 53" GREAT DANE STEP DECK DRY VAN TRAILER SET UP WITH WATER TANKS & TRANSFER PUMPS W/ HOSES, INDUCER & SPACE FOR ALL YOU SPRAYER NEEDS. 1992 JD 9500 COMBINE, JD 7720 COMBINE, BOTH LOCAL MACHINES USED LAST YERR, 2-636 JD CORN HEADS, JD 444 CORN HEAD JD 925 & 922 PLATFORMS, ALL SELLING NO RESERVE! WE WILL HAVE SEVERAL RACKS OF GOOD USABLE HAND TOOLS, PARTS AND SUPPLIES FROM CONSTRUCTION, FARM AND TRUCK PARTS. ALSO SELLING STACK-ABLE STEEL WORK PLATFORMS OR WORK BENCHES SOLD IN STACKS OF 3, MEASURING 30"x48" x36". **AUCTION SPECIAL ITEM TAKE NOTE HERE: SELLING AT NO RESERVE 14 BRAND NEW 60" BELLY MOWER DECKS AS 1 LOT! 2017 SUBARU FORESTER 4X4 CAR, ONLY 10,570 ONE OWNER MILES! Terms for Consignments: $50 tag fee per item due at registration. 10% Commission per item not to exceed $1,000 per item. Titled vehicles must be in sellers/registers name and recent. No Open titles! No Buyers Premium! Call Andrew to consign items (815) 739-3771 or email a.almburg@yahoo.com to get pics online and on our Facebook page.
New Additions:
2003 2500 Chevy Van
2007 Chevy 2500HD pick up truck with service body 1 OWNER!
Row Gator Self propelled sprayer 1200 gallon tank 90ft boom
Genie Z-40/23N lift with hard tires 741hrs
Adam Almburg (815) 739-1413 Steve Almburg (815) 739-3703 James Muetze 630-675-3156. Terms: Cash, Checks, Credit Cards with 3% transaction fee added to total charged. Not Responsible For Accidents, Injury Or Theft. A Very nice offering. Plenty of parking. Join us for this great Auction. Almburg Auction, Malta, Illinois. 815-739-3703
▪ POPLAR FARMS AND FRIENDS CONSIGNMENT AUCTION