SOLD $22,500!!!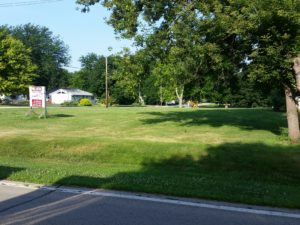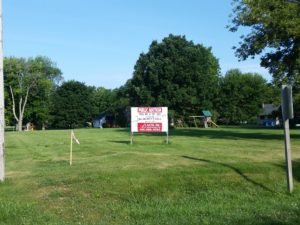 *REAL ESTATE AUCTION*  
The Following Vacant lot Will Be Offered At Auction Located On Site At the corner south 2nd street and Sprague, Streets in Malta, Illinois.
Wednesday Evening July 27th Starting at 6:00 p.m.
This vacant lot  66×157 lot is zoned residential. Parcel # 07-23-309-005. Taxes are $1,129.00 And Will Be Pro-Rated To Closing Date On Or Before August 5th 2016. TERMS ON REAL ESTATE  $5,000 Down On Auction Day. Deed transfer And Title Commitment In Seller's Name Provided By Seller. Property Being Offered As-Is Without Any Contingency To Financing, Appraisal, Or Any Other Type Of Contingency. Announcements Made Day Of Sale Take Precedence Over All Other.
NOW IS THE TIME TO INVEST IN REAL ESTATE. TALK TO YOUR LENDER NOW & COME READY TO BID & A VISION TO SEE WHAT YOU CAN DO WITH A PROPERTY LIKE THIS.
Steve & Andrew Almburg Auctioneers, Malta, Illinois.
Malta twp. Library Board of Trustees, owner
James Stoddard, Attorney, 815-748-0380